(CNN)
-- A severe drought is spreading across the Midwest this summer, resulting in some of the worst conditions in decades and leaving more than a thousand counties designated as natural disaster areas, authorities said.
Farmers in the region are suffering, with pastures for livestock and fields of crops becoming increasingly parched during June, according to the
National Climatic Data Center.
Many areas in the southern Midwest are reporting the poorest conditions for June since 1988.
The farmers' difficulties come amid a record-setting level of hot, dry weather across the nation.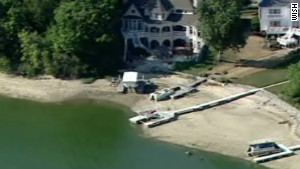 Aerial video from CNN affiliate WISH shows low water levels in Indiana.
As of Tuesday, about 61% of the contiguous United States (excluding Alaska, Hawaii and Puerto Rico) was experiencing drought conditions, the highest percentage in the 12-year record of the
U.S. Drought Monitor.